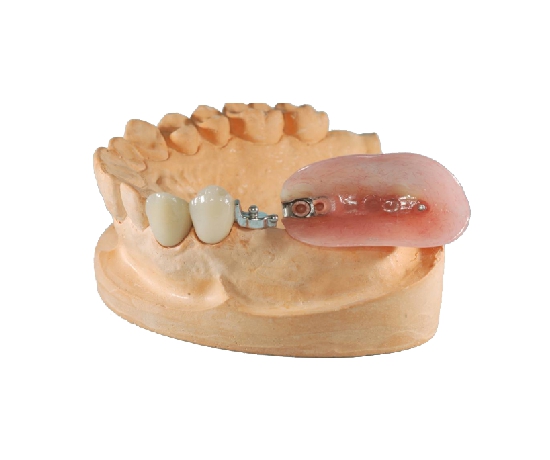 Precision Attachment
Precision Attachments are the most conservative and economical approach for treating partial eduntulism, especially Kennedy's Class I and II. The edentulous free end saddles can be replaced by permanently fixed but a removable denture. We use the prefabricated attachments form Rhine83, Italy, Obredent, Germany and CEKA .
Precision Attachment
The retention offered by these attachments is much more than the conventional retentive methods. Different levels of retention are possible with
choice of female nylon caps as per case demands. It is resistant to torquing forces and does not dislodge due to gravitational and heavy biting forces. It's more esthetic than other removable partial dentures as there are no metal clasps. It can easily be removed by the patient for cleaning and is therefore more hygenic.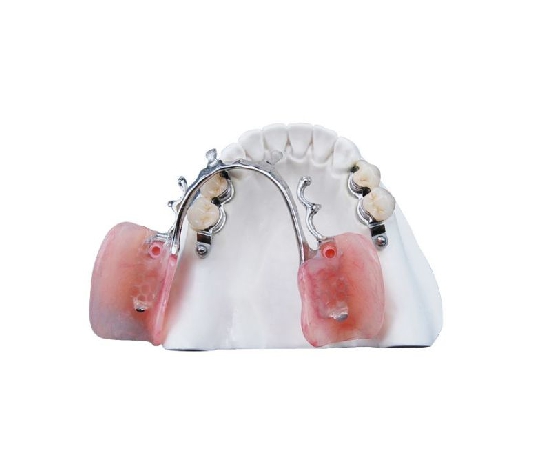 Specifications
Specification :
Distal extension, Partial dentures
Material Composition :
Acrylic denture base and teeth + metal precision attachment+ nylon caps
Still have questions? Contact a friendly representative for help.
For more info kindly contact us