Illusion Zirconia Premium Plus powered by BruxZir®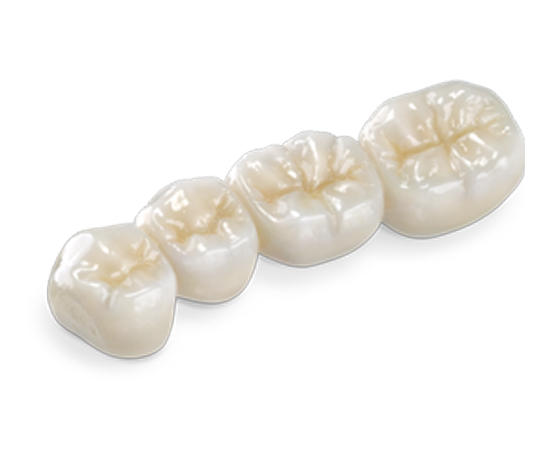 Illusion Zirconia Premium Plus powered by BruxZir®
14 million+ cases globally have benefited its unparalleled strength of upto MPa with superlative esthetics. The preferred monolithic brand in the USA for a decade (BruxZir®), Illusion Zirconia Premium Plus' performance, strength and esthetics make it a perfect choice anywhere in the arch.
CAD/CAM workflow ensures precision
Durable, resists fracture and chipping
Less enamel wear according to studies by researchers

Illusion Zirconia Premium Plus powered by BruxZir®
The strong, sturdy and versatile nature of Illusion Zirconia Premium Plus powered by BruxZir® makes it ideal for a variety of posterior restorations like Single Crown, Full Mouth Bridges, One Premolar Sized Cantilever, Inlays and Onlays, 3 unit Maryland Bridges and also Screw Retained Implant Crowns. It is an absolute essential for patients with bruxism and with reduced interocclusal space. The translucency offered by it matches well with the natural dentition. It is an aesthetic alternative to the traditional PFM and gold alloy restorations.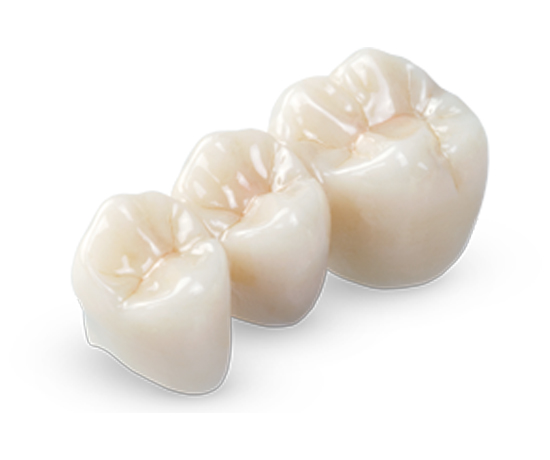 Specifications
Specification :
Anterior & posterior crowns & bridges up to 16 units
Screw-retained crowns and bridges, and implant prostheses
Inlays and onlays
Material Composition :
Monolithic Zirconia
Still have questions? Contact a friendly representative for help.
For more info kindly contact us