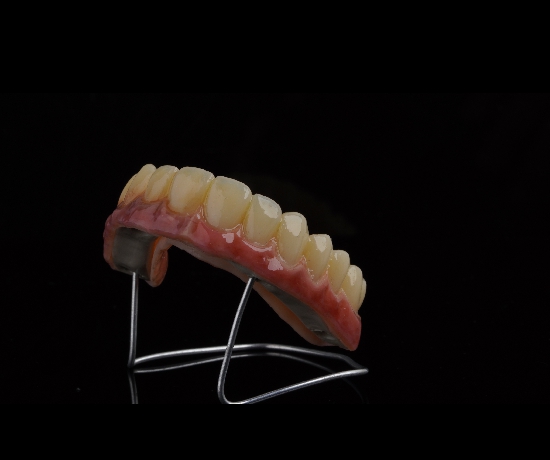 PEEK
Used as implant abutment material for over 30 years.
High performance polyether etheketone (PEEK) polymer is used in achieving patients desire of metal free RPD's and avoids the risk of oral galvanism. It can also be used as a substitute for the CoCr framework for patients who are allergic to traditional materials or more sensitive to taste.
PEEK
• It can withstand physiologic torsional forces of the jaw without fracturing.
• Its high shock absorbing capacity promotes osseointegration and thus is preferred for immediate loading.
• Perfect stability is acheived even in long span bridges due to the bond strength of PEEK and Graphene(GCAM).
• Easy fabrication and smooth intraoral trimming in case of slight modifications.
• Extremely biocompatible and gives your patient a true metal free experience.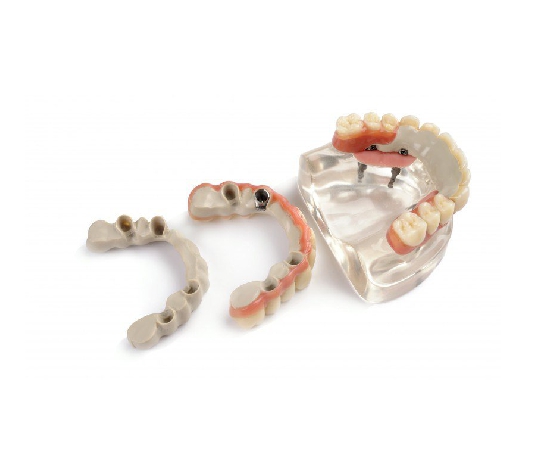 Specifications
Specification :
Full mouth implant based rehabilitations
Material Composition :
PEEK hybrid with composite/Graphene(GCAM) PEEK hybrid with acrylic
Still have questions? Contact a friendly representative for help.
For more info kindly contact us