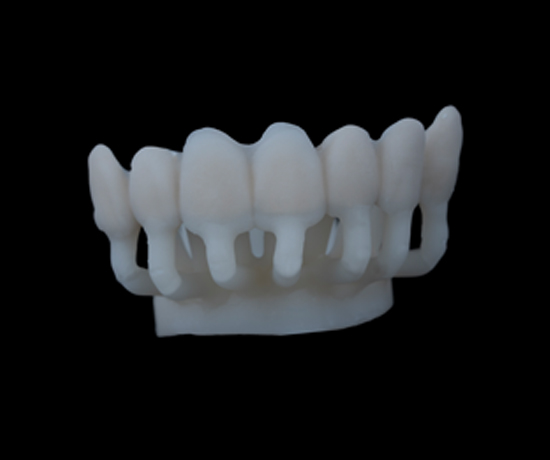 SMART POM
An innovative technology in metal ceramic, where instead of using ceramic powder and liquid build up technique to produce PFM, we are using ceramic shaded INGOTS PRESS Technique.
This technique is inspired from Ivoclar Vivadent for years to produce an emax crown and bridge which gives good results.


• Homogeneous structure.
• Highly aesthetic because of shaded INGOTS.
• POM is designed by CAD/CAM technology that helps us to produce your expected shape, size, occlusal contacts, margin and color.

SMART POM
Press On Metal technique is a superior alternative to conventional layering that yields a better, efficient and accurate version of the classic PFM. Minimal human interventions ensure there are neither any impurities nor bubble incorporations as ceramic build-up. The evenly layered structure reduces chipping. POM assures machined final restorations devoid of inconsistencies every single time.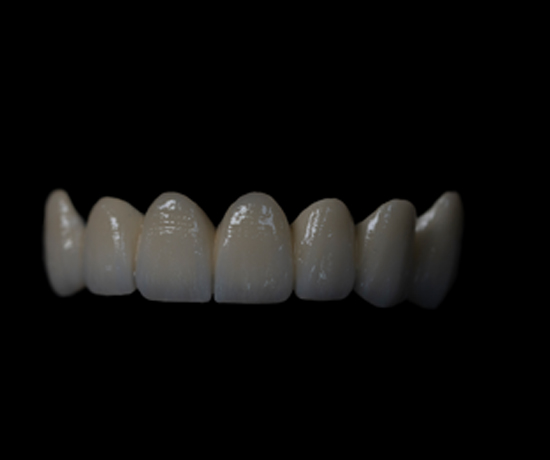 Specifications
Specification :
Anterior and posterior single crowns
Short and long span bridges

Material Composition :
Pure Medical Grade non precious (CoCr)Dental Alloy
Warranty :
Smart POM : 10 years
Laser POM : 15 years
Still have questions? Contact a friendly representative for help.
For more info kindly contact us