Smart Abutment
Custom abutments that provide excellent tissue fit and function to implant restorations that are
Designed and milled using CAD-CAM technology
Made from Grade V Titanium Pre milled blanks DESS (Spain)
Consists of pre fabricated hex specific to the implant brand which ensures connection integrity
Smart Abutment
CAD-Designed to match each patient's situation and implant position to perfection. We offer presently around 20 of the most popular implant platforms that are manufactured within the strictest quality assurance processes. Reduces the inventory and management of implant components in the clinic!
Fast processing due to reduced clinic lab communication, lab can select the ideal design and process the case.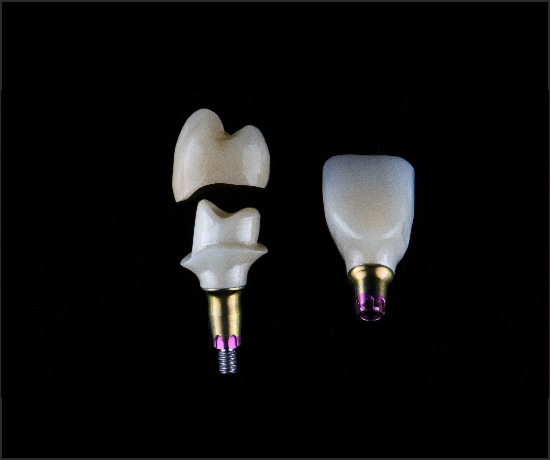 Specifications
Specification :
Angled implants
Implants in esthetic zone
Cement Retained Single units and Bridges as well as Screw Retained Single Unit Implants Prosthesis
● Most cases as an alternative to Stock abutments
● Economical alternative to One -Piece Abutment milled in Titanium
● Single unit Screw Retained Implant Crown
Material Composition :
Titanium and Zirconia with Ti-Base
Still have questions? Contact a friendly representative for help.
For more info kindly contact us