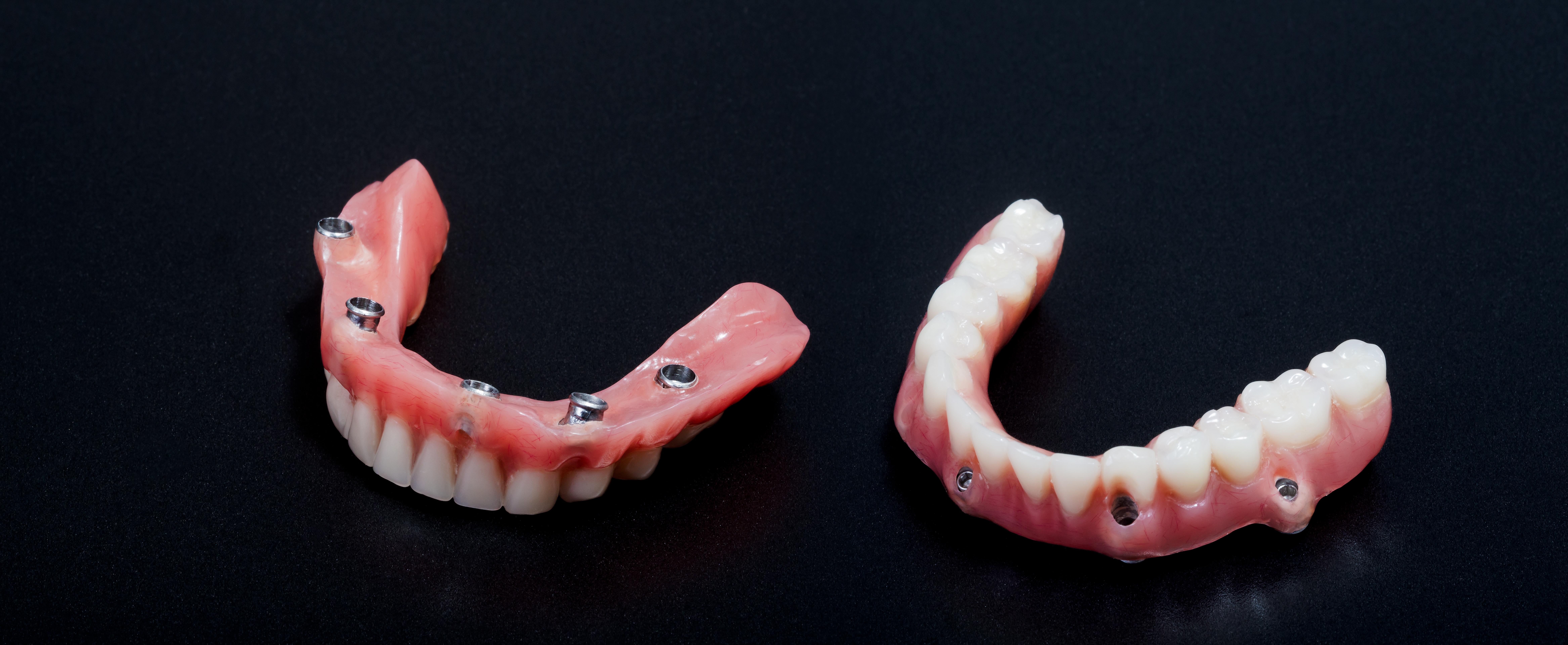 Hybrid Denture
Screw-Retained Hybrid Dentures are popular
replacements for removable prosthesis for
edentulous patients.
• Combination of acrylic teeth, denture base and a piece of titanium or chrome cobalt frame work
• Framework fabricated either by casting or the latest CAD-CAM technology.
• An affordable implant solution for
edentulous patients that offers esthetics and
function
• High accuracy and passive fit.
Hybrid Denture
This permanent longterm solution has a superior esthetic appeal. Multiple implants can be restored by a one piece prosthesis consisting of acrylic teeth and denture base, fused to a metal frame work.
• Clinicians can choose from Titanium, PEEK or Cobalt-Chrome for the metal of the framework.
Also, the manufacturing method can be chosen among CAD CAM milling and traditional casting.
• A good fit is guaranteed in both.
• Screw retained hybrid dentures provide the benefit of both, fixed and removable prosthesis.
• Can be removed only by the clinicians with a hex and other tools.
• A far better option than completely removable prosthesis for edentulous patients.
• Affordable, light in weight and esthetically and functionally superior.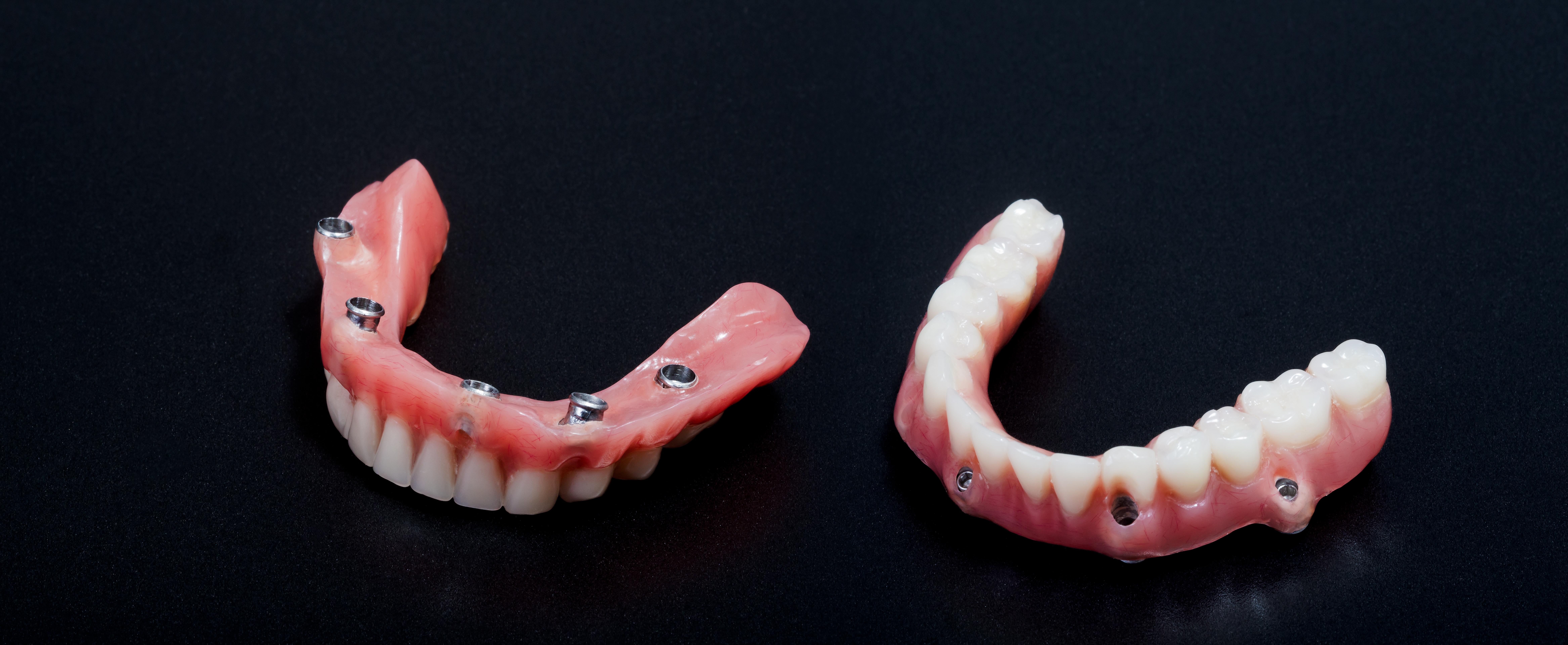 Specifications
Specification :
Full mouth implant based rehabilations
All on 4
All on 6
All on 8
Material Composition :
Frameworks - Cast or Milled Co Cr, Titanium, PEEK
Still have questions? Contact a friendly representative for help.
For more info kindly contact us