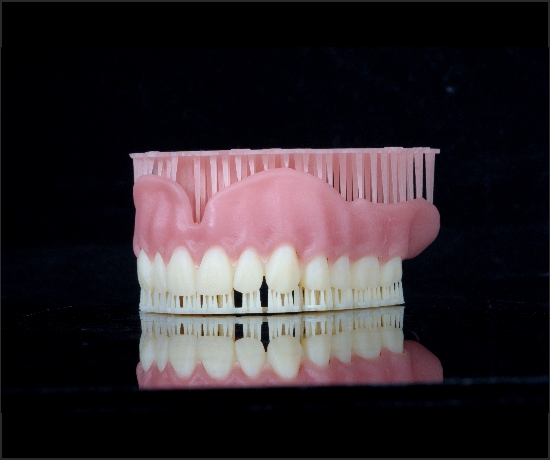 Digital Denture
Digital dentures are an unbeatable combination of superior materials and state-of-the-art technology that are here to elevate your practice to a new realm. Now, making duplicate dentures is as easy as a click of a button, with a precise CAD design and an assurance of same esthetics lifelong due to digital backup.
Digital Denture
Embrace the digital revolution with 3D Printed Digital Dentures.
This latest innovation gives you a golden chance to fabricate a perfectly fitting denture at record speed. With fewer appointments, it can be the most comfortable experience for the patient. Reduced clinical steps save a lot of your precious chair time too.
Advantages
• MMA-free makes it odorless and tasteless- a boon for gaggers
• Excellent aesthetics with highly smooth surfaces.
• Tough due to increased mechanical, flexural and tensile strength
• Long term colour stability
• Highly biocompatible as it belongs to class IIa of medical devices
• No leaching out of the free monomer makes it permanently stable
• Greater dimensional stability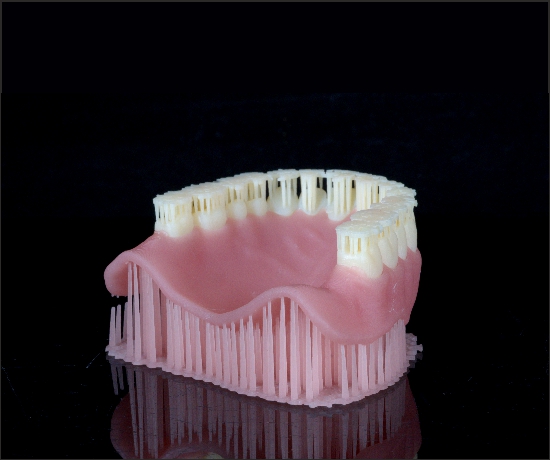 Specifications
Specification :
Complete Dentures
Partial Dentures
Material Composition :
Milled Acrylic Denture base + ivoclar teeth
Still have questions? Contact a friendly representative for help.
For more info kindly contact us