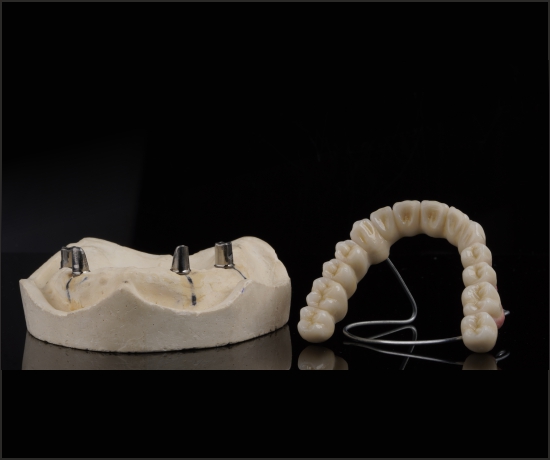 Overdenture
We offer widest range of custom made bar overdenture options.

• © FaewSBS —CEKA bredent attachment variables can be used on the custom bar.


• Available in Cr-Co or Titanium milled using latest CAD-CAM technology.

• All Cr-Co bars are made from medical grade
Nickel and beryllium free metal with high
Chromium Percentage for additional strength
against wear and tear of attachment heads.

Overdenture
A long term solution for completely edentulous patients. The bar ensures even load distribution on the alveolar ridge preventing further bone loss. It helps to regain the lost stability and enhances speech and chewing. Easy to maintain hygiene since it can be removed and cleaned by the patient. Possible to incorporate a palateless design. Our specially skilled technicians and the milling procedure of the bar impart life-like esthetics. Clinicians can choose from milled and casted Overdenture bars. Both offer a fantastic fit.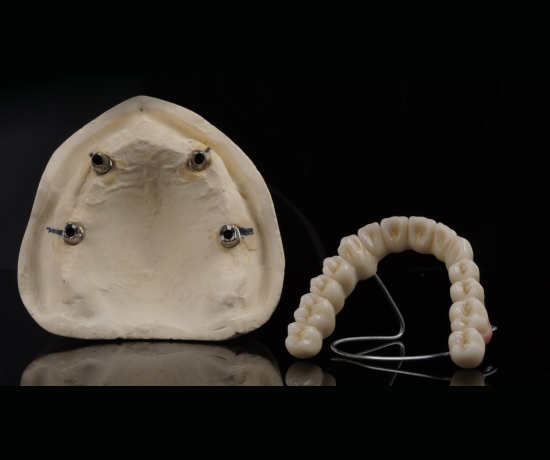 Specifications
Specification :
Full mouth implant based rehabilations
Material Composition :
Overdenture bar - Titanium/Co Cr
Still have questions? Contact a friendly representative for help.
For more info kindly contact us