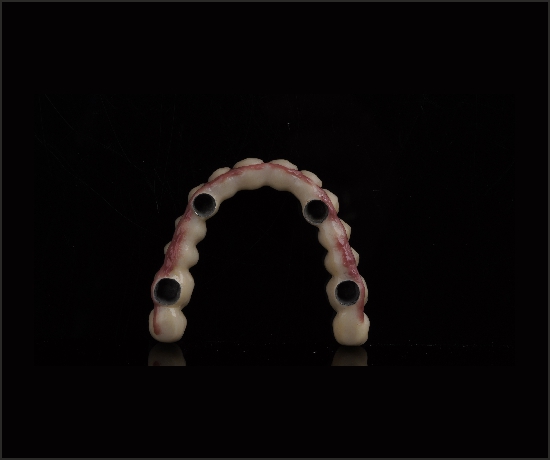 Screw Retained
A perfect restorative option for reduced interocclusal space.
Fabricated by employing CAD/CAM technology for precision fit.
A smooth finish guarantees a natural emergence profile.
Ideal for single crowns as well as bridges with multiple implants.
Clinicians can choose from Titanium or Zirconia to fulfil their esthetic requirements.
Screw Retained
Screw retained restorations have the following advantages
• Reduce the chances of excess subgingival cement usually seen with cement retained prosthesis.
• Minimal chances of peri-implantitis, bone loss and osseointegration failure.
• Quick final delivery can be achieved as the prosthesis just needs to be screwed with a hex and a rachet followed by closing the access.
• Reduced chairside time.
• Ease of retrievability that allows easy cleaning during the maintainance phase.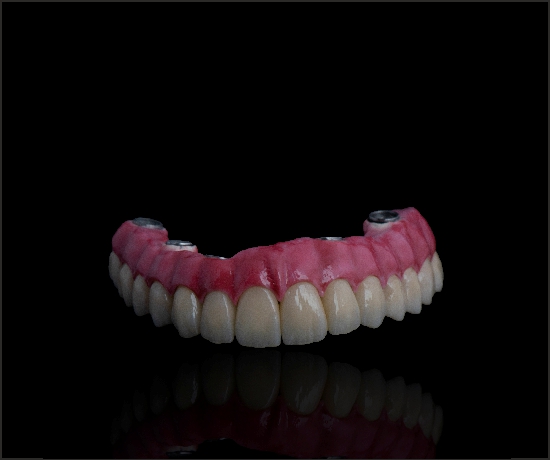 Specifications
Specification :
Anterior and posterior implant based crowns and bridges. Paulo-Malo Bridge for esthetic solutions in compromised angulated situations and raised VD.
Material Composition :
Titanium/Zirconia Hybrid and Co-Cr
Still have questions? Contact a friendly representative for help.
For more info kindly contact us