Dentures, an Alternative for Missing Teeth.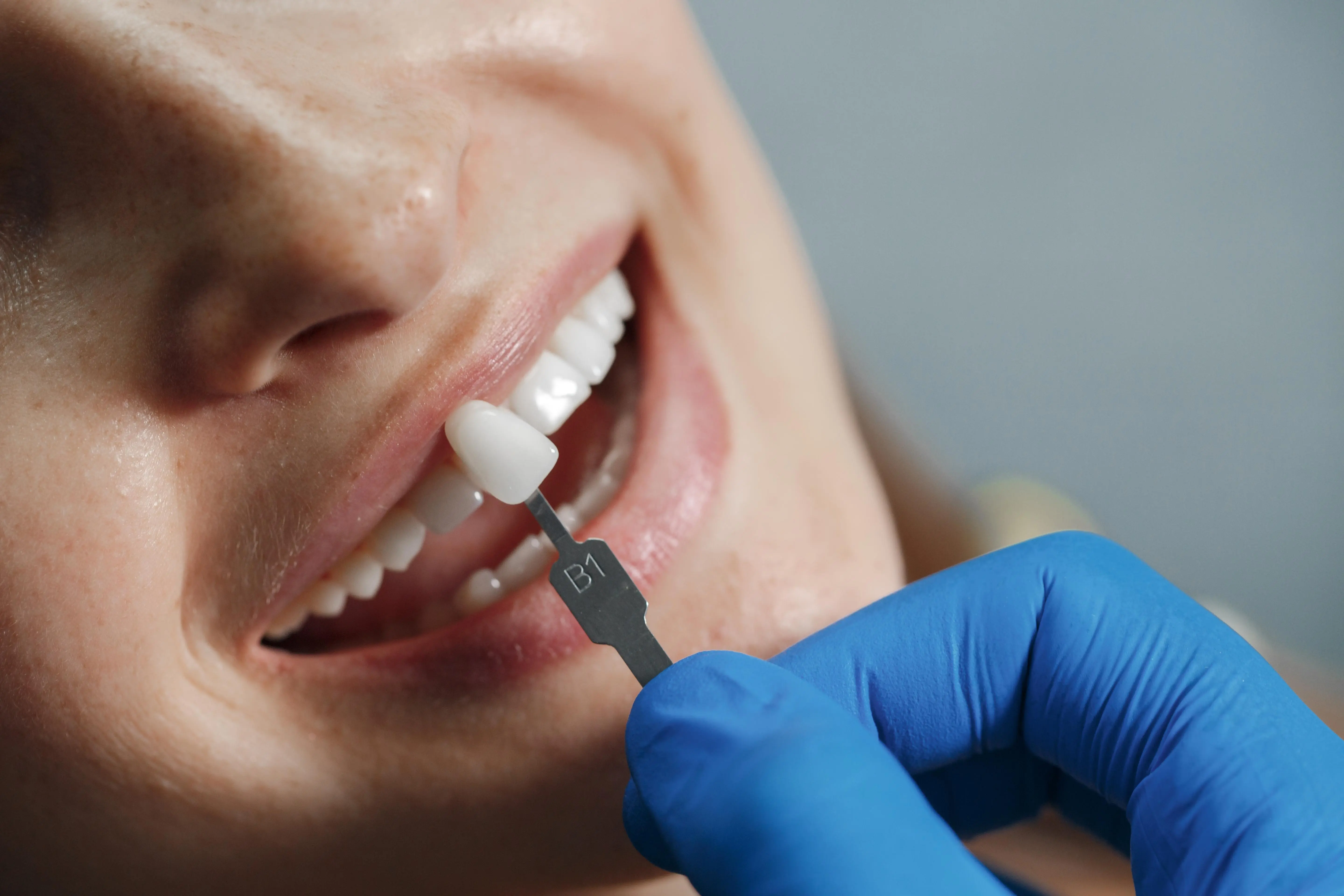 You can replace missing teeth in your upper jaw, lower jaw, or both with removable oral appliances called dentures. Dentures are used to replace a few missing teeth or sometimes a full mouth too.
Dentures are artificial teeth and gums, custom-made by your dentist to replace missing or extracted natural teeth. Dentures can either be full or partial, meaning they can completely cover the top or bottom gum line in missing teeth or just a small portion of them. When we talk about dentures, it reminds us of the false teeth our grandmothers used to wear and pop them out before sleep. Seeing the set of false teeth floating in the water was fascinating. Earlier, dentures were made of porcelain or plastic; however, today, the quality and comfort of dentures have improved and provide a good alternative for false teeth. They also offer a better natural look than before.
Various dentures are available today, made of composite resin, porcelain, acrylic resin, and acrylic. However, acrylic and porcelain are the most popular materials for custom denture teeth. Dentures can be broadly classified into complete and partial dentures and are further divided based on removable dentures, fixed dentures, and other aspects like quality and cost.
1. Complete Dentures:
They are also known as full dentures and are removable devices or plates used for complete teeth loss in the upper or lower jaws. They are usually made of acrylic resin or a combination of acrylic resin and metal. It helps to restore chewing and eating functions and provides a natural look. Your dentist will consider basics like dental teeth size, shapes and colour of the teeth before preparing the dentures.
Complete denture components:A complete denture includes the following
Denture base: It is made of pink acrylic material that fits over the gums and jawbone. It is custom-made and acts as a foundation of the denture. It fits snugly on the gum and tissues.
Artificial teeth: They are made of acrylic or porcelain and match your teeth' size, shape and colour. They are fixed over the denture base.
Denture flanges: They are extensions of a denture base that spread over the gums or tissues to prevent them from moving while in use. It offers good support and stability to the denture.
Denture adhesive: It is an adhesive paste or strip applied on the denture base to provide a firm grip to the denture when in use. The adhesive is optional and offers better comfort in holding the denture in the mouth.
A denture must fit perfectly and help smooth functioning like biting and chewing. An excellent dental teeth setup plays a crucial role in designing the same.
Dental teeth set up: Set up means arranging the artificial teeth on the denture base to suit the wearer appropriately. It involves the following steps.
Your dentist examines your mouth, takes measurements, does the bite registration and sends it to a prosthodontist or dental technician.
After a proper assessment, the technician starts the denture fabrication with the help of a denture gum shade guide to match your gum colour, selects the correct teeth size and shape using the denture teeth shape guide and picks up the right natural shade of teeth that suits you and your skin tone.
Later, the artificial teeth are fixed on the denture base depending upon the guidelines provided by the dentist using a denture acrylic shade guide. The shade of the denture should finally give a natural look.
A wax try-in model is prepared using a wax rim for dentures before the final denture, and a wax try-in appointment is fixed for you to check the fit, bite and comfort of the wax model. At this stage, complete denture try-in steps are observed and noted.
After a thorough examination, necessary modifications are made to the wax model, and a final denture is prepared and delivered to you. A proper follow-up with your dentist helps achieve complete success in using dentures.
Partial dentures replace one or more teeth and fill the gaps caused due to missing teeth while other natural teeth are present in the mouth. Removable devices are a reasonable alternative to dental bridges or implants. The denture generally comprises metal and acrylic materials. It is custom-made and is fixed in the mouth with the support of other teeth.
Partial denture components:Following are the different components of a partial denture
Partial Denture Metal framework: The framework is the base of a partial denture and is made of metal alloys like cobalt-chromium and titanium. It supports artificial teeth and is designed to fit the patient's mouth.
Artificial teeth: Artificial teeth are attached to the metal framework. They are custom-made to match your natural teeth. These teeth can be made of various materials, such as acrylic, porcelain, or composite resin.
Clasps or connectors: Clasps are made of metal that helps the partial denture to attach to the natural teeth. They provide support to the denture.
Rests: Rests are tiny metal extensions on the framework that help distribute the partial denture's pressure across the remaining teeth and gums.
Acrylic base: In some cases, the acrylic base is used to fix the artificial teeth to the metal framework for better support and stability
Connectors: They are metal pieces that connect the parts of a partial denture and hold them together. They offer good support to the partial denture and retain them in place.
Types of partial dentures:
Metal framework partial denture: Made of metal, acrylic material and artificial teeth, it is custom-made to help you restore teeth function and give you a natural look. It has a lightweight frame of metal made of cobalt, chromium or titanium. It is covered with pink acrylic that matches your gum colour. Natural-looking false teeth are attached to the framework that fills the gap of missing teeth and give you strength, stability and durability. Chrome dentures or chrome cobalt dentures are an example of metal framework dentures. Cast metal partial dentures with a casting process provide better strength, durability, and precise fit.
Acrylic partial denture: These dentures are made by fixing artificial teeth on a pink acrylic base. The metal clasps on the acrylic help to hold the dentures perfectly in the mouth. Dentists also use them as temporary dentures until the cast metal dentures are ready.
Flexible partial dentures:They are a better option for those with metal allergies and are uncomfortable using other types of dentures. They are made of thin, lightweight, thermoplastic materials. They offer a better look, comfort and strength than metal and acrylic dentures.
Extending a tooth in the existing partial denture
A benefit of partial dentures is that we can add a tooth to the existing partial denture in case you lose your natural tooth. Following are the steps for adding a tooth to an existing partial denture.
Dental examination: The dentist will examine your existing partial denture and the place of tooth loss and assess to change the design of the existing partial denture.
Fresh Impressions: Your dentist will take fresh impressions of your mouth for false tooth addition.
Dental Lab: The mould of your mouth impressions is then sent to a dental lab for alteration and modifications. The lab technician will assess the right shape, size, and colour of your teeth and gums and, accordingly, make additions to your existing denture. The tooth is attached to the existing structure with the help of dental resin or adhesives.
Final adjustments: Your dentist will examine your partial denture for its functionality and make the final adjustments as required.
Denture cost: Now, if we talk about the denture warranty and cost, then the denture lab price list would vary all over depending upon the expertise of the dentist and lab technician, the location of the area and the quality of materials used. For example, a regular complete denture cost is lower than a BPS dentures cost in India. BPS dentures are made of premium quality material and offer better comfort and features. Some dentists have a dental of their own, known as a dentist with an on-site lab. They manufacture their own dental devices. One of the leading denture manufacturer labs in India is Illusion Dental Lab. They provide supreme quality digital dentures at a good value with a warranty on dentures. They hold a lot of testimonials from their clients and dentists all over India. Their overall rating is 3.9 out of 5, owing to their customer-satisfactory track record. Choosing good quality dental products with a warranty is always advisable as it gives a good investment return. In addition, good quality products offer good strength, durability and comfort for life.
For more info kindly contact us